The journey can be best broken down into four chapters, stepping foot on the fastest boat I've ever sailed to date, meeting my crew who quickly became family, assessing the potential wifeys Antigua had to offer & the unfortunate collision which disrupted our charter's racing week and incurred hundreds of thousands of dollars in damage to the at fault boat.
Conviction TP52
Our story begins almost Identically to Crake Ventures #2, my first trip to St. Vincent.
I was sitting idly at home in Barbados, a period of limbo having completed my Bachelors at UWI and readily awaiting a response from my masters program at Lok Jack in Trinidad.
As a result, all it took was the initial Whatsapp message from the well known Scabical Alec Drayton…
"Phil do you want to sail to…."
YES.
Alec had offered me the opportunity to sail home from Trinidad earlier in the year, however I'd already booked a return ticket and had been forced to give up the opportunity. Given a second chance there was little to nothing that would've deterred me from the opportunity to spend a few days on the ocean on the TP52 Conviction followed by two weeks at Antigua's annual sailing week.
I must admit I miscalculated the distance between Barbados & Antigua. To date my furthest crossing had been to Martinique where a friend & I returned his father's charter, I foolishly assumed Antigua would be within the same vicinity.
Sailing to Martinique had taken roughly 14 hours from what I recalled and was a fraction of the distance from Barbados, in comparison to Antigua which sat at the northern tip of our Caribbean island chain.
Regardless, I proceeded with great optimism for my trip, acquiring waterproof baggage to store my electronics & one carry-on suitcase with just enough clothing to not look musty among the other sailors.
Conviction was docked near to the Barbados Atlantis Submarine & I remembered the last time I'd boarded it I was thoroughly hurt up from drinking in Harbour lights till 3am before a 8am race day. Last time I hadn't had much interaction with the captain Clint Brooks, but from our initial meeting I knew he was going to be a sporty man, full of character.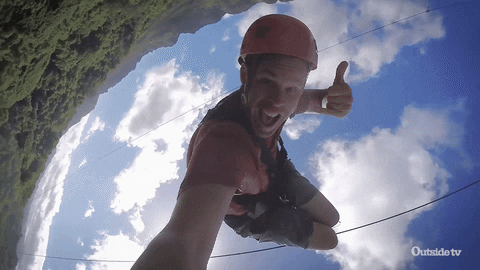 Clint collected me on the day of our departure, having already collected my passport and cleared local customs, and we headed straight down to the boat and began to load up our provisions, our only other crew member was Jack who I'd just met for the first time. Both of my crew mates could be described as men of few words initially, however I swiftly recognized that we had a number of shared interests which made the trip significantly more enjoyable,
We pulled out of the dock early in the Afternoon and I drove the boat along Barbados' beautiful west coast, for the first time, while crew hurried around the deck preparing our delivery sail, spinnaker and various other odd jobs. Jack soon pulled out his speaker and introduced me to the world of Drum & Bass music which I'd neglected to explore till the present.
I soon recognized that I'd made a grave error in not investing in Foul Weather gear for the crossing as a fair share of bad weather could be expected in such a crossing, however, as a badman I overlooked such first world problems and was relieved to find someones forgotten Jacket below deck which atlas kept my torso warm and dry throughout the crossing.
The Crew
Conviction's crew didn't share my view on the crossing being anything of significant difficulty, and obviously I wasn't going to share my opinion and look like a soft man so I decided that as long as they were calm I would be too, regardless of the situation.
I believe I drove for roughly the first three hours and watched our little rock disappear into the horizon, along with my access to data! Without social media to entertain me I was forced to resort back to physical human interaction & took to talking shite with Jack. I made a habit of providing him with a constant flow with original, fresh off the boat jokes which he truly didn't appreciate as much as he should have..
"How did the screw avoid getting screwed?"

"…."

"He knew the Drill"

"Stfu."
Jack had been sailing with Clint for the past three sailing seasons, going from island to island to meet charters, while working on the vessel in-between to keep it in tip top shape. He had intensive knowledge of the inner workings of the TP & displayed great talent in relation to any Rigging related work. In essence Jack was a full fledge Badman and I could respect that.
One key story of his I recall was his childhood "Sport" with friends where they'd suit up in protective gear back home in island and have a full fledged "Friendly war" with Air rifles shooting each other back in a forest near his home in the UK.
Upon hearing this I knew there would be no complaining about cuts or bruises from anyone onboard and I would probably have to save my banter for my mother when I got home.
On the other hand there was Clint, a man of action. I knew Clint was cut from a kevlar cloth early into the second day of our crossing, when we witnessed the formation of two water spouts on the horizon in the direction where we were heading.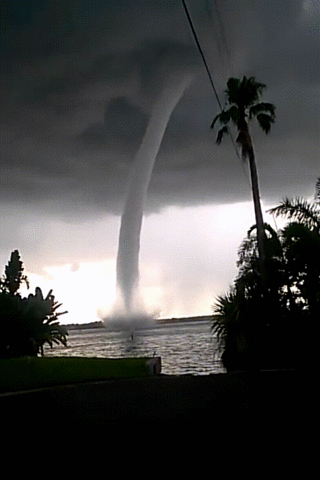 The spouts descended down from a large rain could and were met by the lower portion of it rising from the ocean. Clint described this developing hazard as a "sea tornado" and thought this was the appropriate time to tell us a short story about his friend who was caught within ONE of these natural anomalies.
(I quoting but don't quote me)
"Yeah so he strapped himself to the deck with four separate tenures while the rest of his crew hid below deck to stay safe, from the stairs they watched him get lifted into the air where he floated held on only by the high tension ropes, fighting to steer the boat through.. Haha"
Another story followed about him getting caught in a similar situation where the elements battered his boat around and they were forced to drop all of their sails and just endure until it decided to let them free.
As comforting as these stories were, I found myself gripping onto a nearby lifeline as we approached the system, which fortunately began to die down as we grew closer.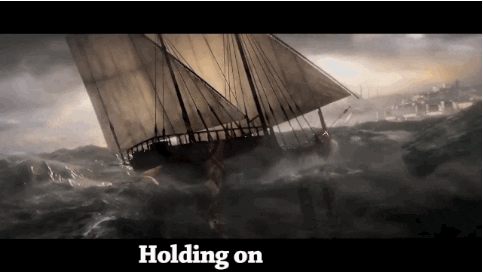 For the duration of the trip we had a one to two hour shift rotation driving the boat while one member of the crew rested below deck. Initially I'd experienced some nausea as we rose and crashed between the waves, making an effort to avoid fish pots & Sargassum seaweed, however, by the latter half of the trip I'd acclimated and was able to eat a gourmet ham and cheese cutter crafted by yours truly for the crew.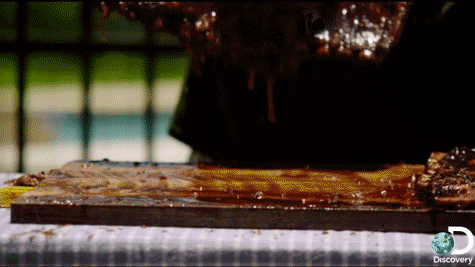 After roughly 33 hours we had passed along the coast of Guadeloupe & La Desirade, between a narrow channel which indicated we were approaching our destination. I remember emerging from below deck from a rocky nap to find the Light littered coastline forming ahead of us.
The Crew 2
Having arrived in Antigua I had no clue whether I'd have a chance to partake in the sailing week activities, as our charter consisted of a sizable international crew of Professional sailors, accompanied by our captain and Jack.
However, I was soon recruited by the host of the Guest house where we stayed to sail onboard his first 35 "Cricket"
Captain Sandy was NOT a man of few words, he had one goal which was to outperform his "Rival" Blue Peter and finish each race by any means necessary.
Although I was initially unfamiliar with the type of boat we were racing and made this clear to the crew, I was encouraged to take on the position of foredeck and worked frantically to memorize my duties in launching and collecting the spinnaker.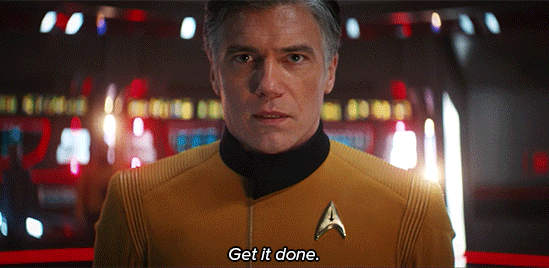 On my first day Sandy's voice could be heard serenading the entire crew with a plethora of Scottish curses and unpleasantries as mistakes were made, It felt like I was back home in Barbados racing J24's!
All being said, the team was able to get into form by our next race and we were able to appreciate the beauty of Antigua with significantly less mishaps.
Wifey Hunting
Of course after I'd fulfilled my crew duties I took a number of moments to assess the opportunities on shore.
I setup base in Skullduggeries Cafe where I made it my mission to encourage every local to endulge in Mount Gay Rum, aside from the rubbing alcohol everyone seemed biased towards there was little other competition for my islands premium product.
I inquired with the manager Damian as to where I was most likely to come across my wife and he recommended I attend the English Harbour Sailing week events just a few minutes down the street.
Along with the Lay Day activities which featured an intense rope pulling competition & a number of enthusiastic coaches, jeering and cheering for their friends and family.
Unfortunately, these ladies weren't my speed and I instead set out on my own quest to see what Antigua had in store a honest Bajan Man.
As you can gather from the unamused shop keepers comments, my quest was unsuccessful and I was forced to return home to the red women.
The Great Collision
As I mentioned earlier, Scallywag had been chartered by a crew of professional sailors, they flew into Antigua  from Canada, Australia, etc. and as you could imagine they were eager to take home nothing less than first place after the week of sailing.
Prior to the initiation of sailing week however, Antigua hosts the Peters & May Round Antigua race which acts as a warm up for the races to come.
Word of Scallywag's starting line collision crossed the lips of every present sailor, with the video instantly going viral on various social media, particularly the gargantuan cost of damages due to the vessels ripped mainsail, coupled with potential damage to the carbon mast onboard conviction.
Despite this initial setback, the team was able to go onto win the Antigua Round the Island race on Day One leaving our charter in great spirits.
However, Clint couldn't simply overlook a collision with the 65ft behemoth and was forced to retire the boat after winning the following day of races once more.
The news wasn't taken lightly by the charter crew but there was an understanding due to the level of risk to be taken on if we continued to race.
In the end our vessel had to be removed from the water and x-rayed for damage within the mast. Jack & Clint were the most experienced persons in this area on island so we spent the next few days organizing and overseeing these activities.
Unfortunately, by the end of sailing week work came knocking on my door and I had to leave the crew in Antigua to return home.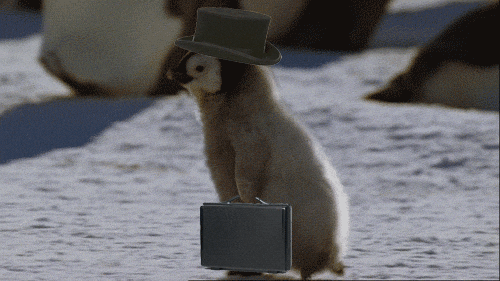 But Conviction's story still isn't over as they're currently enroute to Hawaii for the Trans-Pacific Ocean race 2019 where I'm confident Clint & Jack will continue to make the headlines with another charter.