Barbadian youth have no culture.
And before anyone who reads this post gets upset, lights the torches and assembles a search party for my arrest and burning at the stake, or tries to find some hidden deep meaning, let me say this:
Some of this stuff I myself am guilty of. I'm dragging everybody. Cool? Cool.
So as I was saying. No culture whatsoever.
I've seen several songs and music videos being advertised across social media recently, with a Bajan flag (or several – you know how some people get a voluntary stutter in their fingers when they see emojis and feel the need to put 40 of one thing) next to a Bajan name (like Blaq Shaq for example – who is purely fictional, and if there's an artist called Blaq Shaq out there guilty of this, yikes my guy lmao) and a Bajan-looking individual (e.g a gaza man) in the thumbnail in front of a Bajan looking landscape (think Swan Street. Parliament Building. The wharf)…
But when I click play I hear trap.
And if it's a beat that's actually tropical (or contains something like steelpans), the artist for whatever reason singing like he highkey from Jamaica.
Here I am, hype up to hear local talent, but instead exposed to Migos on Nyquil, or Gyptian and Popcaan lovechild doing yoga with a knot in he back.
Neither of which are necessarily bad. But both of which are not what I expected to hear. And from that experience, I've been thinking about some things:
Spouge means as much to young people as the credit card sized rotis Haloute attempts to sell means to the public: nobody cares, everybody want Wing Dings and Tenders. For all of Jackie's hard work (and if you have to ask who and/or what I'm talking about, you're part of the problem), his entire legacy and 90% of the rest of our culture might as well be a Martins Bay bus – if you come across it, 10 years of good luck cause the spirit of Errol Barrow just smiled down on you and sent you our economy's version of a shooting star. Budget cuts, and whatnot.
"But we have songs with the bajan dialect in it that the youth really enjoy," critics argue. "What about Porgie & Murda? Stiffy? All the other bajan artists -"
Dialect, food and crop over season make up the 10% that stayed relevant, all of which are coincidentally endorsed by Rihanna, who the kiddies seem have mistaken for our Lord & Savior. Bim pastors, I'm gonna need you to sort us out and ask where the Most High gets her bundles from since my dms go unanswered. And while you're there, ask how Fenty Beauty and Savage x Fenty have yet to reach our shores, when Fenty wouldn't be beautiful or savage if Captain America's musically gifted brother focused on the girl in the middle. No disrespect to Rihanna Christ, of course. Let the church say, "Amen."
In place of the 90% the youth sacrificed in tribute to their new god, came the culture of other countries. Predominately the USA, Jamaica, and Trinidad, in that order.
From Trinidad, we took soca, doubles and rotis, as well as a few choice words out of their vocabulary.
From Jamaica, we took reggae, dancehall, war tunes in general, jerk chicken, and a good deal of their slang as well.
From America, the only thing we left was Donald Trump, school shootings and food at a reasonable price – everything else we swallowed right up. Music, slang, fashion, memes, shows, movies, influencers, holidays, taxes, corruption, police brutality. People that never step foot on US soil could tell me that they identify more with Americans than Barbadians. People that don't even know any Americans got the accent so good you swear blind they're going to tell me that if me or one of my family members was diagnosed with mesothelioma, we may be entitled to a payout.
I went to Bridgetown market last year, and saw several of the youth walking around with the US flag hanging out their back pocket. Or printed on their shirts. We've so absorbed their culture that their flag is welcomed to our cultural and national events.
And god forbid any of them actually get to visit America. Rihanna Croist, them poor Snapchat and Insta don't get a break. As soon as they get on a plane it's "All Summer / Winter / Autumn / Spring / Hannukah / Ramadan / Armaggedon" followed by whatever year we're in, a plane emoji, and whatever else comes to their spirit that they believe is relevant. Ansel Adams is revived only to be put out of a job, since they photograph everything in sight – streets, buildings, sidewalks, cars, pedestrians. As long as it's foreign, it's on the gram.
@ me.
We'll gladly spend hundreds of dollars on human hair bundles, but flinch when a local hairdresser gives us her price to install.
We'll buy Paco Rabanne and Armani perfumes from Cave Shepherd without blinking, but pass our own through the utmost scrutiny.
Don't even get me started on dashikis, which I know good and damn well most of you have no idea of the origin, or meaning of. It's hype in America, so it's hype here. We spent years laughing at Rosemary and now everybody in she dms asking bout cloth, while she looking at us like "didn't I say – alright."
Our generation is comprised of sellouts. We're desperate to be anything but Bajan, unless Fenty is in the picture, cause she gives us bragging rights.
Do better smh.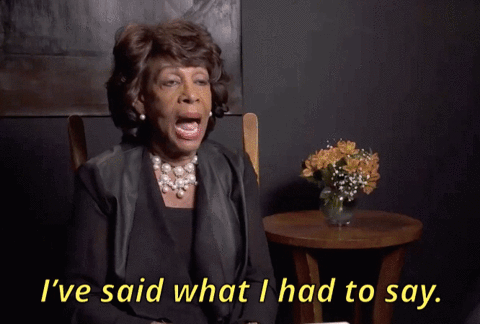 If you made it to the end of this article, try and look up lil of ya country history cause I doubt you even hear about the time them force a politician to strip in Broad Street for what he said about slaves.
If you didn't, I hope you can pray to Rihanna and have her pay the light bill I know you struggling with. (Jk, jk, jk.)
Catch y'all later.
x Gabs
P.S, if you actually went and look up what I said about the minister, or furthermore believed it, LMAO. I made that up. Learn your damn history.